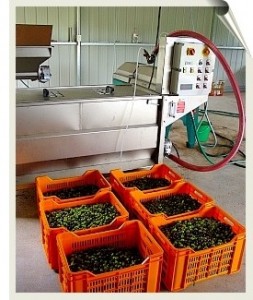 Before I ramble on about what is happening at our place, I want to sincerely acknowledge the terrible grief and hardship that so many of our farmers are experiencing in many parts of Queensland and New South Wales. For once I wish to use this space to respectfully suggest that there should be intense discussion about marginal farming land out west and the best way to use areas in places like the Mary Valley and the hinterland of the sunshine Coast where water is still available. For too long we have watch this wide brown land in
flood and drought, feeling helpless with the farmers and not asking how this
situation can be changed for the better.
Here in our utopia, olive picking in almost at an end as like many other groves
in south East Queensland this year we have experienced smaller crops.
However the oil is still superb and we are truly grateful that we have enough to
continue to supply our customers. Although it is always incredibly hot when
picking at the end of February it is with great joy that we are able to experience
the start of autumn mildness when continuing into March. This is truly entering
my favourite time of year with the cooler weather creeping in and great excuses
to have the fire going in the evenings.
With our dam still supplying water for the market garden, the vacant mounds
are being fertilised with alpaca manure, re-mulched and then planted out with a
wide variety of winter vegetable seeds. The bandicoots are causing us concern
as they love digging up the fresh areas after the seeds are lovingly put in their
new homes.
With the anticipation of some good heavy soaking rain,
From our place to yours,
The Johnson family.